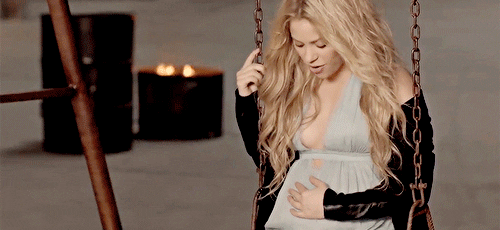 A New Mom's Quick (Yet Complete) Guide to Buying a Nursing Bra
Pregnancy is a special and magical time as your body changes and your new baby grows and develops.

During this time, it is important to take good care of yourself and your comfort.
Often during both pregnancy and the postpartum period, your usual underwear and bras may not feel so comfortable on your body, and that's when you know it's time to go hunting for your new perfect nursing bra and maternity panty.

Town Shop has fitted thousands of new moms and we are proud of our bra fitting experience. Let us share your journey to motherhood with these 3 tips from our expert bra fitters on how to buy the perfect nursing bra.


1. Start shopping 3-4 months postpartum

Everyone's body changes differently as it goes through pregnancy, delivery and lactation. This makes it difficult to predict your breast size and shape until several months after delivery. It's best to wait for your milk supply to stabilize, this happens at the third or fourth month postpartum. 'You can get an approximate look of your postpartum breasts when you're around eight months, and this is when you should start shopping for your first nursing bra. But remember, your breasts may still change even as you reach eight weeks after delivery. It's often better not to rush into nursing bra shopping, despite how tempting it may be!' Kayley, an experienced bra fitter at Town Shop


2. Choose bras with multiple hook-and-eye closures

At 8 months pregnant, your rib cage is open and wide and preparing for you to deliver. It's best to keep in mind that your rib cage will contract after you give birth. Bras with 4 to 6 hooks and eyes that extend (and can decrease) in band size are perfect for the changes in your body since you can adjust the bra' size postpartum while keeping a good fit. However, if you come across a design that sits well yet doesn't have multiple closures, pick up
a bra extender
to get a better fit.
3. Try out different styles
Be sure to give yourself some time to notice how your body feels when trying
different bras on bra. A good maternity bra should be supportive and functional but comfortable and soft on the skin. Look for something that will stretch and adjust to your breasts as you nurse and move throughout the day.
Town Shop Bra Fitter, Kayley, has prepared a list of 5 maternity lingerie pieces for nursing to take a look at the next time you go shopping.
1.
Anita Maternity Underwire Nursing Bra
This bra is a
classic nursing bra that is simple and comfortable
. You may unclip it in the front for effortless breastfeeding, then clip it back on and continue on with your day. This bra from Anita has underwire for support but due to having no padding is sleek and seamless under clothing. This is definitely a go-to maternity lingerie basic bra!
2.
Bravado Body Silk Seamless Nursing Bra
Bravado's bra
is another perfectly functional breastfeeding bra, as this bra
unclips at the shoulder for easy nursing. It's stretchy and invisible, with removable foam cups for your additional comfort, while the wider back straps add support for the breasts.
3.
Cache Coeur Lisa Maternity and Nursing Bra
This bra is a
demi-cup maternity bra
with an underwire that provides great
support for your breasts from start, all the way through postpartum. The clips for breastfeeding are magnetic, which gives you easy clipping off and back on. In addition to being so easy to use, the bra's design is beautiful and romantic, so you can feel truly pretty during this wonderful time.
4.
Anita Fleur Underwire Nursing Bra
Anita's bra for nursing features an underwire and for great support and clips that are easy to open with one hand that make it
a great supportive nursing bra
. The cup design allows keeping the breast supported while breastfeeding and offers a nice firm and comfortable seamless shape for the entire day.
5.
Cosabella Talco Maternity Nursing Camisole
The Cosabella Nursing maternity camisole is stretchy and breathable, allowing you to feel confident and comfortable after delivery and during lactation as your body changes. This
camisole has a bra built in
for secure support and clips for convenient nursing. It works as both a bra and as a separate.
A good quality nursing bra is crucial for your comfort and for your health throughout every day of your maternity journey. This is why it's so important to choose the right one, and our bra fitting expert at Town Shop are always ready to help you find your perfect nursing bra. Visit the Town Shop store to get professionally fitted and to try on different brands and styles so you feel comfortable and confident when caring for your baby!